Welcome To EZ Floor Inc.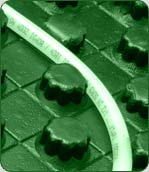 Thank you for your interest in our revolutionary new product, the RAZ Panel™. Unlike other products that claim to speed up or simplify the process of installing PEX tubing, the RAZ Panel™ truly comes through for you with uncompromising performance!
The RAZ Panel and radiant heat in general, provide a multitude of satisfying characteristics and improvements for any home or business owner. Safety, environmentally friendly, money saving and durability are all things that you look for when building or remodeling your home or business. Look into our product benefits featured on our site for even more information on how these things can help improve your life.
EZ Floor, Inc. works with distributors to get the products out to the consumer. With three plants located across the United States and growing, we will be able to accomodate any and all your shipping and product needs.
If you would like to become a distributor for our product, please fill out the information found on the Become A Distributor page and send it back to us. You will be notified by email from us whether you have been approved or not.