Save Money Installing In-Floor Radiant Heat!
Comfort
Radiant heating provides a consistently perfect room temperature that surrounds your body from head to toe with a soothing warmth and cozy comfort you just can't get from traditional heating systems.
Durability
The PEX tubing used in radiant heating is laid between the pegs in the RAZ Panels. The panels are then laid under cement, under the floors or behind walls and ceilings, so it's protected from indoor traffic and won't be damaged by normal use.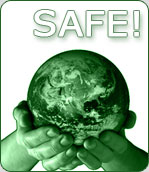 Health & Eco-Friendly
Radiant heating is better for your family's and employees' health because it doesn't distribute odors, dust or allergens like forced air systems.
Energy-Efficient
Radiant heat warms up the room surfaces, not the air itself, so it takes less energy to heat the room. In addition, it also saves energy by using boiler systems that require low water temperatures to achieve the desired heating effect.
Virtually Noise-Free
With radiant heating, you won't hear the annoying vibrations and whooshing sounds of forced hot air systems, for a consistently quiet home.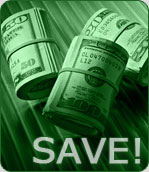 Savings
Radiant heating can save homeowners up to 30% and commercial properties owners up to 60% on heating bills as it uses less energy than forced air systems.
Investment Value
Installing a radiant heating system can raise the value (and appeal) of your home or commercial property considerably.
Distributor & Installer Benefits
Shipping & Storage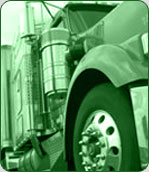 RAZ panels are shipped in plastic bags and can be stored outside. You can order as much as you need or think you need in advance and feel comfortable knowing your investment is safe in any inclement weather. Panels are shipped to you on the back of a truck unless otherwise noted.

The panels are easy to maneuver by yourself or left outside because the packaging protects it. They are shipped 1760 panels a truckload, in bundles of 10 panels. A 1500 square foot house would need 188 panels, or 19 bags to complete the job.

Easy to Install
RAZ Panels are so easy to install. Just place the panel flat on the ground, install the other panels and materials over and around it, and pour the cement. Simple as that
No Worries
The PEX tubing cannot be kicked out of place as it sits below the working surface of the foam. There's no wasted time un-jamming staplers or twisting ties around metal mesh. And with a compressive strength of 860 pounds per square foot, the RAZ Panel™ is strong enough to stand up to the rugged job site conditions it will experience.
No Cost MISTAKES!
If you need to adjust the spacing of a run, all you have to do with the RAZ Panel™ is pull up the PEX adjust the spacing and walk it back in. No pulling and wasting staples and damaging the foam insulation!